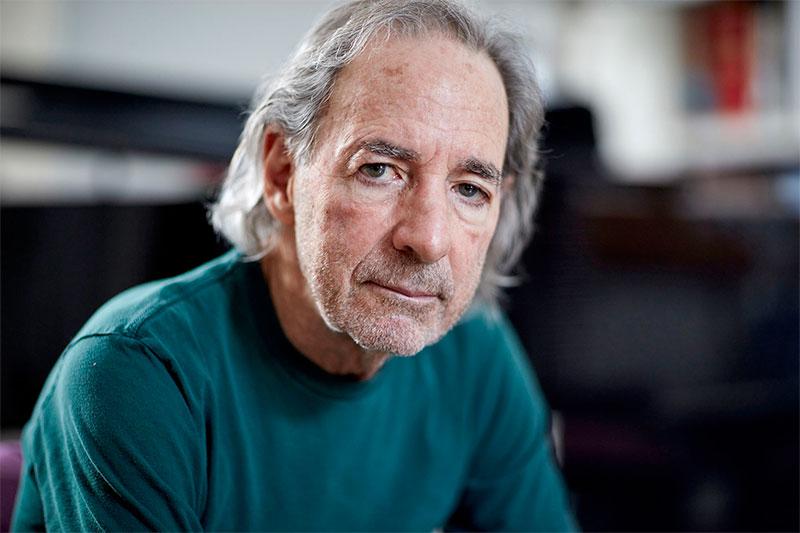 Renowned Writer, Director and Actor, Harry Shearer, Joins Writers & Directors Worldwide Call for Unity in Fight for Authors Rights
Harry Shearer used his recent keynote address at the Writers & Directors Worldwide annual congress in Venice to add his voice to the council's call for fair remuneration for audiovisual creators. He also stressed the importance of unity in the battle for creators' rights; a concept which is fundamental to Writers & Directors Worldwide's international Audiovisual Campaign strategy.
Perhaps best known for his longstanding voice acting on The Simpsons (as Mr. Burns, Smithers, Ned Flanders and 20 other well-loved characters), Harry Shearer is also a multi award-winning actor, political satirist, comedian, film director, screenwriter, musician, producer, songwriter, author and radio broadcaster.
His keynote speech discussed the details of his own campaign for equitable treatment regarding the seminal 1984 film, This is Spinal Tap. Following this review, the congress passed a resolution to formally support Mr. Shearer and his three fellow creators in their "Fairness Rocks" movement.
---
"The concept of artists getting together has a checkered history at best.  After all, we never had medieval guilds – we had patrons," said Mr. Shearer in his opening remarks. He referred to the establishment of the United Artists organisation by Mary Pickford, Douglas Fairbanks Jr, Charlie Chaplin and director, D. W. Griffith back in 1919. "The company was ultimately swallowed up by a traditional studio, restoring the traditional position of creatives as petitioners for the favors of the mighty. Most actors and writers, it turns out, make terrible businessmen; almost as bad as businessmen make actors and writers."
Shifting focus to the present day, Mr. Shearer spoke about the way in which "the past couple of months' worth of news stories have drawn back the curtain on the behavior of certain members of the patrons' ranks" and how this has forced the public to "re-learn that the powerful in Hollywood can, and often will, take advantage of the less powerful".
This uneven balance of power is at the heart of the inequality that creators face, believes Mr. Shearer. "When the man from the Screen Actors Guild sits across the table from the man from 21st Century Fox, it very accurately mimics the default state of the industry: a dramatic asymmetry of power between those on the creative and business sides."
The root cause he suggests, stems from the differing motivations that creators and industry executives often have.
"The dirty little non-secret of our industry is that many of if not most of us – writers, actors, musicians, maybe even directors – would do this work for free. In fact, we do, all the time – theater workshops, endless auditions, jam sessions after hours, creating demo reels, ghost-writing on spec –we prove it every day: we want to do this work no matter what. Call it love, call it desperation, call it a sickness or a gift – the business guys know it. They can smell it.  And, by the way, they wouldn't do their jobs for free if you paid them."
Turning to his own experience of this inequity, Mr. Shearer spoke about the campaign he has launched with his three fellow creators for the cult movie, This is Spinal Tap. Despite having signed an agreement that ensured profit participation payments at the rate of 40 percent of net receipts, based on all sources of revenue, including merchandise and music, the four creators of that film have received less than $100 between them for total worldwide merchandising income since 1984. Similarly, their income from the film's total worldwide music sales between 1989 and 2006 was calculated at a similar amount. These facts are outlined in detail at www.fairnessrocks.com, a campaign website which aims to gather stories of writers, directors and musicians who have been subjected to similar financial inequity.
While this has important ramifications for Mr. Shearer and his fellow creators, it also has wider significance when viewed in the context of an industry that still rotates around these kinds of deals.
"The only thing that distinguishes our experience from that of our fellow creators is the fact that, through many strokes of luck, we're in a position to challenge what's happened to us. Some numbers will tell the story: In 2013, EU writers and directors shared 0.37% of the EU audiovisual sector revenues which totaled €122 BILLION. US writers and directors enjoyed, as a percentage of the $632 BILLION US audiovisual market, a share equaling 0.34%. Yes, it's true – the US may no longer be leading in many other areas of human achievement, but when it comes to screwing the talent, We're Number One!"
Individual cases such as this can also have wider reaching impact for the public, believes Mr. Shearer.
"When the audience sees the stars/creators of a movie or television show they very much like fighting against anonymous corporate predators, something amazing can happen: a little bit of that built-in asymmetry of the industry can get temporarily reversed."
In closing, Mr. Shearer made two proposals to improve the effectiveness of authors campaigning for their rights all across the globe. Firstly, to correct a basic messaging error.
"We've let the guys in the business offices make off with something very valuable that we owned: the title of 'creators'. So, I suggest we re-brand ourselves, using the sometimes-pejorative name they call us – namely, the talent. It focuses the public's attention on what we all bring to the table ... we control the processes that make something where there was nothing."
His second proposal is at the heart of what Writers & Directors Worldwide and CISAC are attempting to achieve, both at this congress in Venice and in its global lobbying activities. The crucial strategy of maintaining unity.
"My experience with The Simpsons has taught me that people on our side of the fence only get what they deserve when they stay united. I look at the unity of the cast from Friends and can only weep with envy. So, craft divisions and national divisions are our enemy every bit as much as the financial predators.  We need to be, and to stay, united."