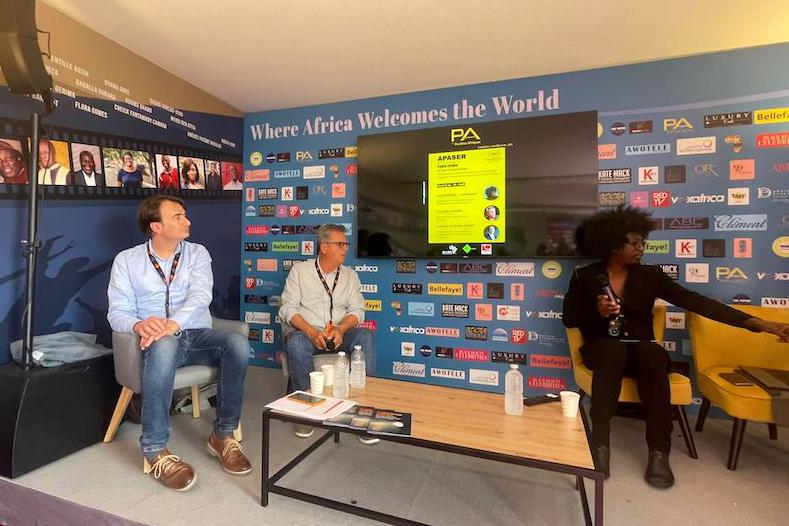 APASER Pavillon Afriques Cannes Film Festival Roundtable - Photo Gallery
On May 24th, APASER held a roundtable on author's rights in Africa at the Pavillon Afriques during the 2022 Cannes Film Festival. The discussion provided a current state of authors' rights and recent developments in the world and their consequences on Africa.
Moderated by APASER President Laza, the discussion included W&DW President Yves Nilly and CISAC Legal Advisor Leonardo de Terlizzi.