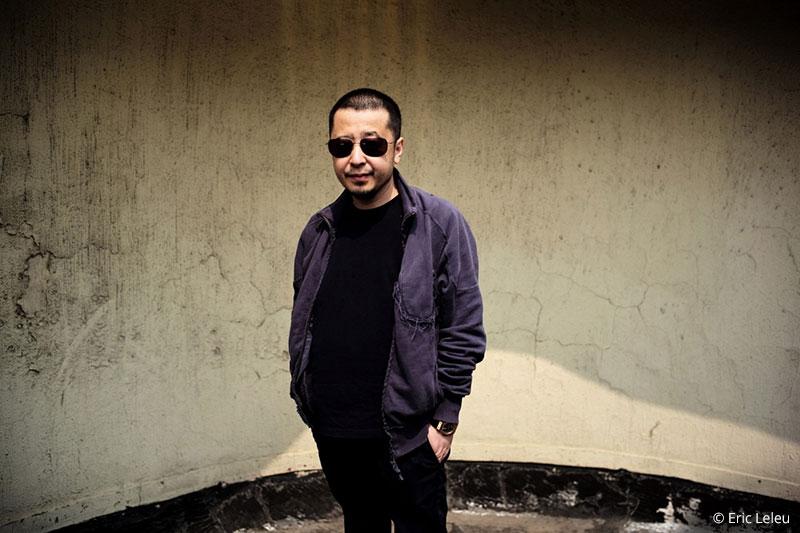 Award-Winning Chinese Filmmaker Jia Zhang-ke Appointed Patron of "The Audiovisual Campaign" and Meets with French Prime Minister
Jia Zhang-ke Joins Writers & Directors Worldwide's Campaign to Bring an Unwaivable Right for Audiovisual Creators' Remuneration to the Laws of all Countries
---
Paris – 6 June 2016:
The award-winning Chinese film director Jia Zhang-ke has been appointed patron of
The Audiovisual Campaign
: an international movement that aims to harmonise global law to give screenwriters and directors in all regions the same unassignable, unwaivable right to remuneration from the success of their works. In his first official engagement as patron, Mr. Jia met with the French Prime Minister Manuel Valls on 1 June as part of an international creators' delegation led by Jean-Michel Jarre in his capacity as president of the International Confederation of Societies of Authors and Composers (
CISAC
). The Audiovisual Campaign was launched by the international not-for-profit organisation, Writers & Directors Worldwide, at their annual congress in Beijing last November. The campaign explains that the overwhelming majority of screenwriters and directors are self-employed individuals, which in most countries means they have no sick pay, pension or regular wages. Their livelihoods therefore rely on making a fair income from the reuse and rebroadcast of their back catalogue. Today however, this remuneration right for audiovisual creators is only present in a few countries and stands as a glaring omission in others. With the absence of borders in the digital age, it needs to exist universally to be effective and this simple change in the law is the campaign's objective.
---
I was proud to be asked to join the Audiovisual Campaign and am delighted to serve as its patron. The issues at stake are very apparent in my home country but equally important for audiovisual creators all over the globe. For the future of the industry, our ability to earn a livelihood must remain an inalienable right rather than become a rare exception.

Jia Zhang-ke, Patron, The Audiovisual Campaign
---
Mr. Jia is a leading figure of the "Sixth Generation" movement of Chinese cinema and has risen to international recognition through his work as a director, writer and producer. His films have garnered numerous honours, most notably with "
Still Life"
taking the top Golden Lion award at the 63rd Venice Film Festival. In 2008, the respected international film critic John Powers described Jia Zhang-ke as perhaps "the most important filmmaker working in the world today", and his latest film
"Mountains May Depart"
was nominated for the Palme d'Or in Cannes last year. In addition to becoming the campaign's patron this week, Mr. Jia was also appointed as one of CISAC's four vice presidents. In this prestigious role he serves along with Grammy award-winning Beninese songwriter, Angélique Kidjo; revered Senegalese sculptor, Ousmane Sow; and Argentinian academy award-winning producer and film director, Marcelo Piñeyro. The organisation's president is the renown French musician and composer, Jean-Michel Jarre. The appointment also coincides with the official European launch of The Audiovisual Campaign at last week's Writers & Directors Worldwide annual congress in Paris. The campaign has already been lunched in
Asia-Pacific in November
and in
Latin America this April
. The latter event in Bogota, Colombia was attended by more than 70 creators and government officials from across the region, and closed with the sending of an
open letter of encouragement
to the European Commission president, Mr. Jean-Claude Juncker.
---
The European audiovisual and film sector supports 5.8 million jobs and contributes 2.6% of the region's GDP. Yet each year, fewer of the creators at the heart of the industry are able to make a living from it. It's an imbalance that needs to be corrected if we're to protect both this economic contribution and the vital cultural diversity that our work brings.

Yves Nilly, President, Writers & Directors Worldwide
---
More information on The Audiovisual Campaign and a downloadable campaign brochure is available in four languages at
www.theaudiovisualcampaign.org
.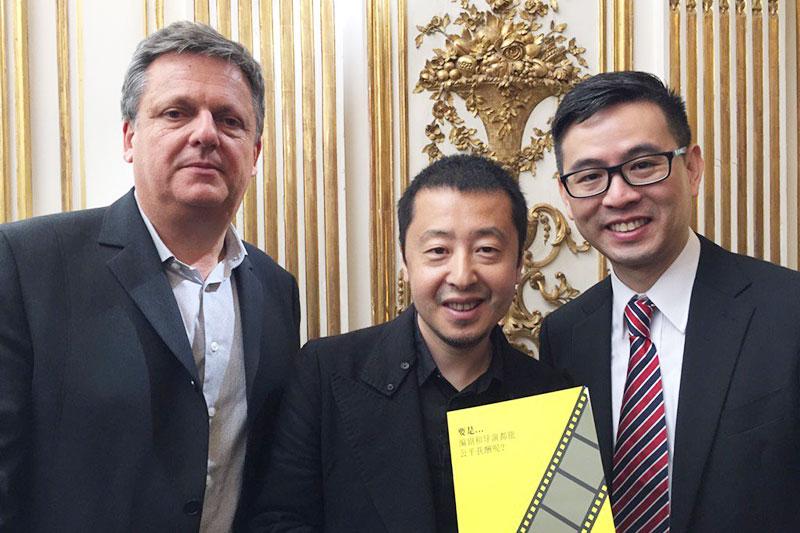 About Writers & Directors Worldwide
Writers & Directors Worldwide is a not-for-profit organisation that exists to protect and promote the rights of audiovisual, literary and dramatic creators. Chaired by French author and screenwriter Yves Nilly, and led by an international executive committee of established screenwriters, playwrights, poets and directors, the organisation provides a forum for the sharing of ideas, information, best practices and practical advice to defend the right to fair remuneration. Through regular working groups, Writers & Directors Worldwide provides specific experience and expertise both to creators and to the authors' societies that manage their rights. Within the dramatic, literary and audiovisual repertoires, the organisation aims to unify the voice of creators and support authors' organisations in their fight to establish effective rights and fair remuneration for creators. It also works to raise awareness of creators' rights issues within the industry and with the wider public and enhance the economic and cultural contribution of creators in all areas of the world. Writers & Directors Worldwide is an official observer to the World Intellectual Property Organisation's (WIPO) Standing Committee on Copyright and Related Rights. Learn more at
www.writersanddirectorsworldwide.org
---
More Information
If you have any specific questions on this post or would like to learn more about the work of Writers & Directors Worldwide, please: