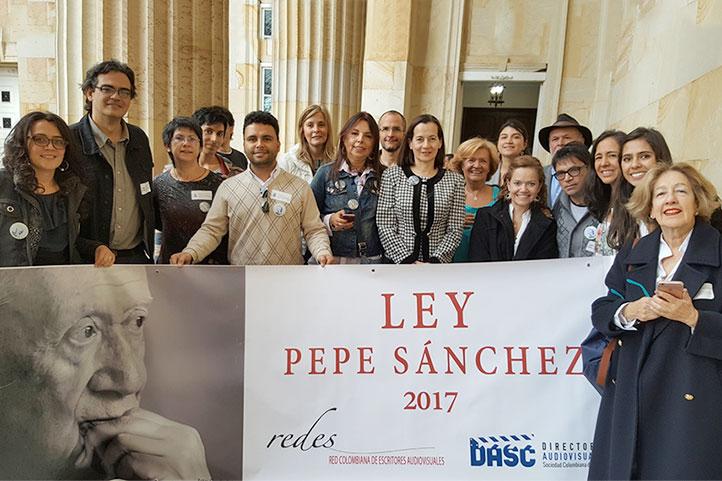 Court validates Pepe Sanchez Law in legal dispute in Colombia
A pivotal law for screenwriters and directors in Colombia, the Pepe Sanchez Law, was reaffirmed in a court challenge. The Pepe Sanchez Law set a precedent for audiovisual sectors worldwide when it was adopted in May 2017. The law introduced a change in Colombian law that established for audiovisual creators to receive an equitable share in the success of their work. For many, it was the first time they would be able to receive author's rights for their work.
Shortly after the law was approved, it was challenged as unconstitutional in court. DASC and REDES, two of the region's audiovisual collective management organisations with the total support of the Latin American Audiovisual Directors Alliance (ADAL) and Societies of Latin American Audiovisual Authors Federation (FESAAL) defended and protected the legislation in the court challenge. 
On Friday, February 22nd, the court declared in favour of DASC and REDES, reaffirming the constitutionality of the Pepe Sanchez Law.
The law is named after award-winning Colombian writer and director Pepe Sánchez. He was one of the most influential figures in Colombian culture and a key advocate for creators' rights.