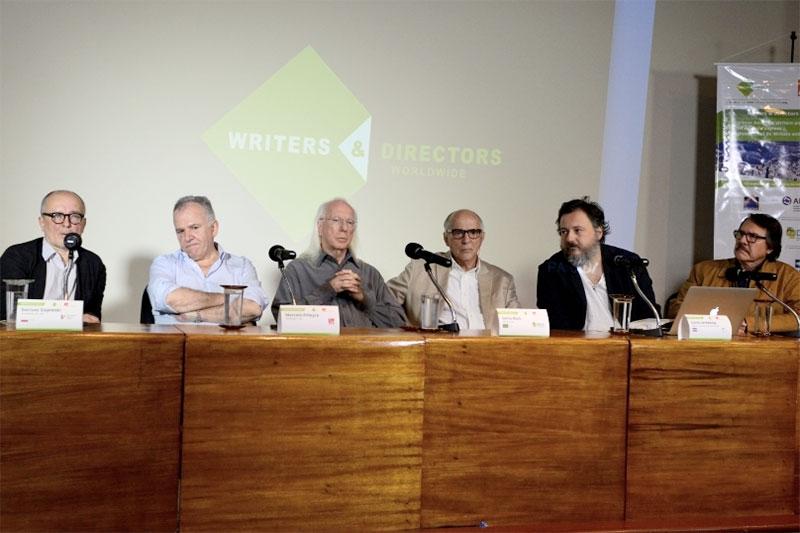 Writers & Directors Worldwide Annual Congress Review - Rio de Janeiro 2016
More than 60 audiovisual creators and experts travelled to Brazil this week for the 2016 Writers & Directors Worldwide Congress. The three-day event was organised in partnership with CISAC with the support of ABRAMUS, ADAL, ARGENTORES, DAC, DBCA, GEDAR and Order of Attorneys of Brazil in Rio de Janeiro (OAB-RJ).
The packed agenda began with an open meeting and screening at the Museu Histórico Nacional that was moderated by Writers & Directors Worldwide President Yves Nilly and featured OAB-RJ Director of Culture and Events, Paula Vergueiro; CISAC Vice President, film director and DAC President Marcelo Piñeyro; Colombian director, Pepe Sánchez; ATN Vice-President, Silvio Caiozzi; SFP-ZAPA Vice-President, Dariusz Gajewsky; DBCA President, Sylvio Back; screenwriter and director, Antonio Carlos da Fontoura and Croatian Film Directors Guild (DHFR) President, Danilo Serbedzija.
This was followed by a historic ceremony in which the first Brazilian screenwriters' society, Gestão de Direitos Autorais de Autores Roteiristas (GEDAR) was inaugurated and received its first payment of foreign authors' rights.
On the second day, the congress welcomed the Brazilian Secretary of the Economy of Culture, Dr Claudio Lins de Vasconcelos with keynote speeches from Yves Nilly and CISAC Regional Director for Latin America and the Caribbean, Santiago Schuster.
---
The role of government is to encourage dialogue and fill gaps in the [audiovisual] production industry. There are many differences, yet not always converging interests. The most important thing is that we all have common goals and that we are on the same side."

Dr Lins de Vasconcelos, Brazilian Secretary of the Economy of Culture
---
A panel led by DBCA Brazil President, Sylvio Back followed with Latin America Memorial President (São Paulo), João Batista de Andrade; animation director, Kiko Mistrorigo; multi-award winning film director, Carlos Diegues; and OAB-RJ Commission of Authors Rights, Intellectual Property and Entertainment (CDADIE) and the Institute of Brazilian Lawyers (IAB) President, Sydney Sanches.
Carlos Diegues shared his insights into the work of Brazilian while Kiko Mistrorigo spoke about pressure he faced when surrendering his rights to a channel in the year 2000. The panel then discussed the "Nelson Pereira dos Santos Law". Named after the award-winning director and member of the Brazilian Academy of Letters, this project aims to bring a remuneration fight to Brazilian screenwriters and directors for the public broadcast of their works. CIAM President, Lorenzo Ferrero shared his experience of Italy adopting a similar law where film production was increased by 70%.
A panel on institutional and legal challenges for Brazilian directors and screenwriters, moderated by Ricardo Pinto de Silva, followed. Discussions involved lawyer Carlos Roberto Siqueira Castro; Dr Claudio Lins de Vasconcelos; Santiago Schuster; Lorenzo Ferrero; DAC Director General, Luis Mangiavillano; SACD Director of International Affairs, Geraldine Loulergue; and DASC Legal Advisor. Adriana Saldarriaga.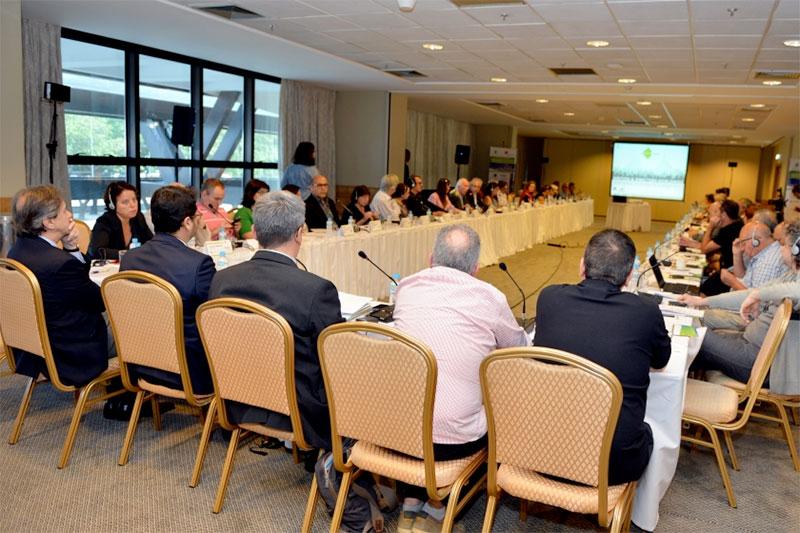 The next panel focused on Latin America authors' rights and was led by ARGENTOS and ABRAMUS. It included TV and drama author, Miguel Angel Diani; drama and literature author's agent Lucia Riff; author Sonia Rodrigues; author and ATN Director General. César Cuadra; author and REDES President Alexandra Restrepo; film director and SIAE Board Member, Biagio Proietti; writer and theatre lecturer ZAiKS Board Member Malgorzata Semil; and author and screenwriter Doc Comparato.
The day closed with a final panel on the participation of authors in the public life of their countries. Moderated by SPAutores President and Writers & Directors Worldwide executive committee member, José Jorge Letria, participants included drama author and screenwriter, Maria Adelaide Amaral; author and screenwriter Lauro César Muniz; author and screenwriter, Marcos Bernstein; Felipe Radicetti of MUSIMAGEM; as well as author and SGAE International Affairs Coordinator, Iván García Pelayo.
The third day of the Congress was focused on international reports, projects and strategy. Yves Nilly opened the meeting before handing over to Writers & Directors Worldwide Vice-President and DAC Secretary General, Horacio Maldonado; Géraldine Loulergue; and Iván García Pelayo. Lorenzo Ferrero provided updates on the organisation's new project in Africa, sharing his experience of working with the Pan-African Composers and Songwriters Alliance (PACSA). SCAM Director, Gilles Cayette introduced a focus on documentaries along with Institute of Television Studies Director and President, Nelson Hoinnef; film director, João Moreira Salles; and musician and MUSIMAGEM President, Marcos Souza before the congress closed with a discussion on screenwriters' issues in the region. This featured the GEDAR Board members; Marcílio Moraes; Sylvia Palma; ABRA President, Ricardo Hoffsteter; and Igor Mirkovic of DHFR.
(Photographs © 2016 Cristina Granato)