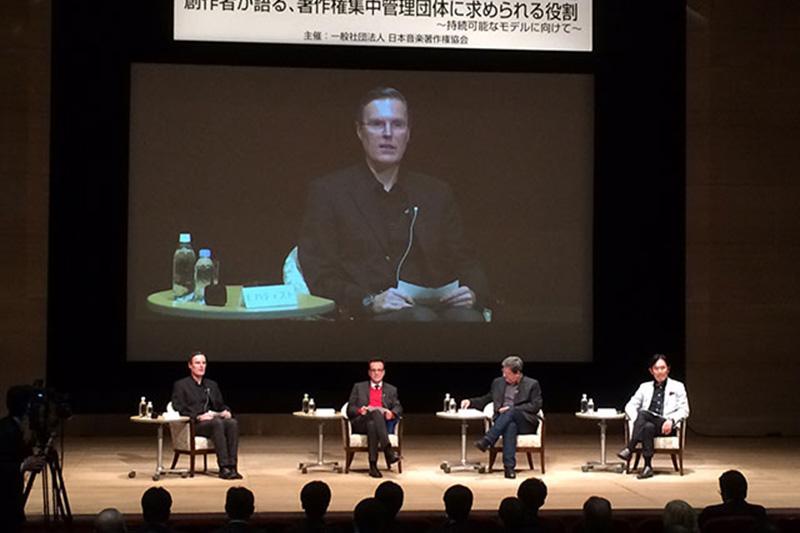 International Creators Symposium in Tokyo
In Tokyo, Japan this week, Writers & Directors Worldwide took part in a prestigious symposium on creator's rights. In front of more than 400 guests including music industry representatives, journalists, members of the Japan Copyright office (JCO), delegates from the Agency for Culture Affairs and renowned artists, Yves Nilly took the stage alongside Shunichi Tokura, Chair of JASRAC; Lorenzo Fererro, Chair of CIAM; and Eric Baptiste, Chairman of the Board of CISAC.
The symposium addressed creators' ideas about the role that collective management organisations could take in shaping successful and sustainable business models for creators in the digital era. This is a key issue for audiovisual creators today who face a constant struggle to achieve fair remunerated for use of their works online.
Nilly expressed his belief that positive cooperation and partnership between the creators of copyrighted works and the digital platforms that distribute them is an essential step in finding a permanent solution to this issue. The event was also broadcast on a web TV and feedback from the creative community was extremely positive.