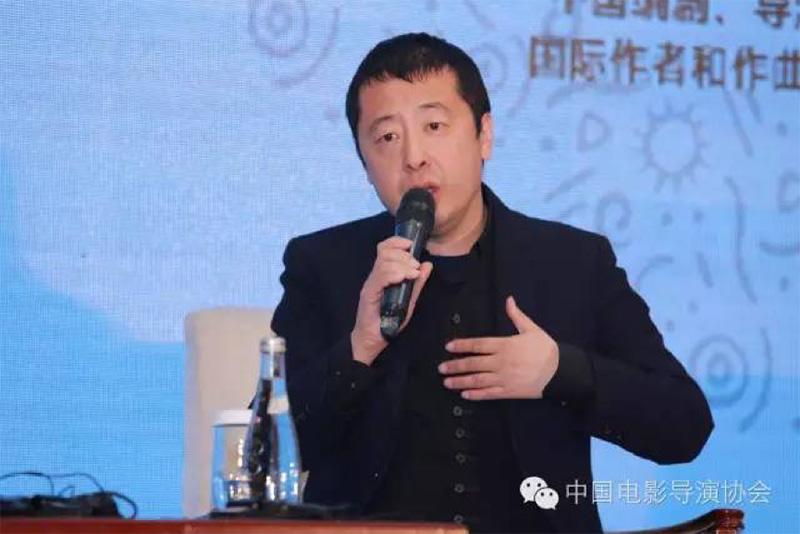 Audiovisual Campaign Patron, Jia Zhang-ke Calls for Remuneration Rights for Directors and Screenwriters
This is an English translation of an article originally published by the China Film Directors' Guild on 29 November 2016.
Editor's Note: Jia Zhang-ke, CISAC Vice President, stressed that the third draft of the Copyright Law had recognised screenwriters and directors as authors of audiovisual works at the opening ceremony of the World Creators Forum held in Beijing. Creators' own interests will be well-protected by the law. Jia Zhang-ke said that the China Film Directors' Guild had been committed to maintaining and striving for the legitimate rights and interests of directors,
Now this can be considered as great progress, and would like to share the good news with other members of China Film Directors' Guild."
---
On November 28th, the International Confederation of Societies of Authors and Composers (CISAC) held the World Creators Forum in Beijing. CISAC is a 90-year-old confederation of copyright collective management organisations and the most important global network of creators, representing 4 million creators from 123 countries and all artistic repertoires; music, audiovisual, drama, literature and visual arts. CISAC aims to protect the rights of the creators all over the world, to ensure that the authors enjoy the copyright benefit of their own works.
The World Creators Forum focuses on audiovisual authorship. Internationally, the copyright of audiovisual works is considered to be jointly owned by screenwriters, directors and lyricists, composers and producers. The secondary remuneration right refers to the unwaivable right that allows the above-mentioned creator to enjoy a certain share of the remuneration generated from any secondary use of their works, further to the one-time remuneration received under the contract.
Under the current copyright law, the authors of the audiovisual works are not clarified. This results in the creators at the core of the works, not benefiting from the secondary use of their own works, while the DSPs, producers, and distributors are able to make money from them.
As a result of the participation of China Film Directors' Guild and other industry associations, the third draft of the Copyright Law had recognised screenwriters and directors as authors of audio-visual works. Screenwriters and directors, and their successors, can benefit from this for lifetime plus 50 years, which guarantees fair remuneration for them.
At the opening ceremony of the World Creator Forum, Jia Zhang-ke emphasized that the adoption of Copyright Law draft would be an important progress of copyright legislation of China,  and will provide a good and fair legal basis for Chinese creators.Photo © 2016 Zhang Qun/MCSC