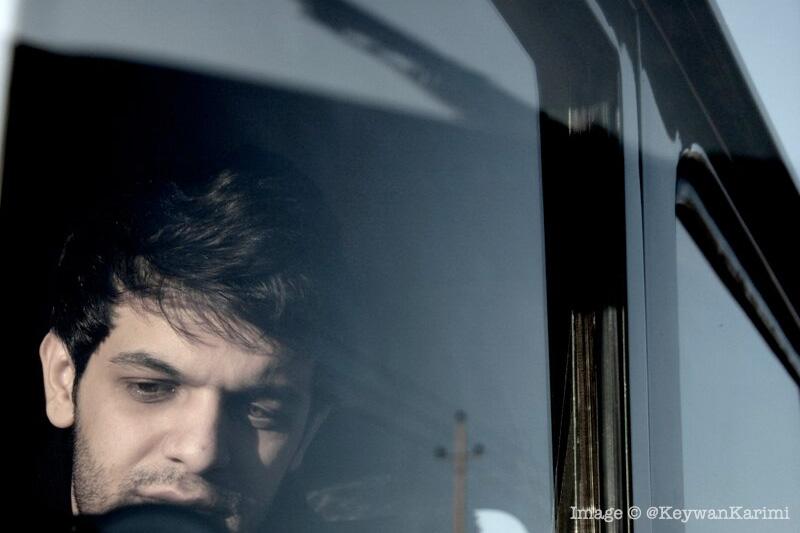 Writers & Directors Worldwide Joins International Calls for Clemency in Keywan Karimi Case
Writers & Directors Worldwide has joined an international call for clemency in the case of Iranian filmmaker Keywan Karimi, currently facing six years in jail and 223 lashes. We urge fellow creators to share this news and the complete press release is shown below:
---
Clemency for Keywan Karimi
Cannes, May 13, 2016 - Keywan Karimi is a 30-year-old Iranian filmmaker who has been sentenced by Iranian authorities to six years in jail and 223 lashes. His crime: practicing his profession as a filmmaker and showing the unofficial face of Iranian society.
A graduate from the University of Tehran, Keywan Karimi has studied communication and social sciences and participated in film directing workshops in Germany, Thailand and Russia. His short film Broken Border has received awards at various international festivals.  His last feature film, Writing on the City, is a documentary about graffiti and street slogans written on Tehran's walls from the time of the 1979 revolution until the social movements of 2009, Karimi has no intention whatsoever to be provocative with this film, but it does symbolize today both his courage and the need for freedom of speech.
On the occasion of this 69th Festival de Cannes, we, filmmakers and professionals solemnly ask the Iranian authorities to grant clemency to Keyman Karimi.
We also ask all other governments to intervene on his behalf with the Iranian authorities. Time is running out.
It is completely unacceptable that through the simple act of expressing his artistic and critical outlook, Karimi should be on the list of artists, journalists and private citizens whose freedom – if not their life itself – has been taken by the Iranian authorities.
In the past, the Islamic Republic of Iran signed the Universal Declaration of Human Rights and the UN Covenant on Civil and Political Rights of 1966. Today, we deeply regret that Iran, a country with such a rich legacy, is turning its back on its own culture and history.
Media Contacts:
ARP – Marc Legrand – mlegrand [@] larp.fr – +33 (0)1 53 42 40 01

Biennale di Venezia – Paolo Lughi – paolo.lughi [@] labiennale.org – +39 (0)41 52 18 857

BLOC / SRF – Hélène Rosiaux – hrosiaux [@] la-srf.fr – +33 (0)1 44 89 99 65

BLOC / SPI – Catherine Bertin – catherine [@] lespi.org – +33 (0)1 44 70 70 44

FERA – Pauline Durand-Vialle – pdv [@] filmdirectors.eu – +32 (0)491 52 49 04

SAA – James Taylor – j.taylor [@] saa-authors.eu – +32 (0)2 894 93 30

SACD – Pauline Ragot – pauline.RAGOT [@] sacd.fr – +33 (0)1 40 23 45 11

SCAM – Astrid Lockhart – astrid.lockhart [@] scam.fr – +33 (0)6 73 84 98 27

W&DW – Silvina Munich – silvina.munich [@] cisac.org – +33 (0)1 55 62 08 55
---
Full List of Signatories:
Accademia del Cinema Italiano - Premi David di Donatello

ADAL – Latin American Audiovisual Directors Alliance

ARP – Société civile des Auteurs Réalisateurs Producteurs

La Biennale di Venezia – Mostra Internazionale d'Arte Cinematografica

La Cinémathèque Française

DAC – Directores Argentinos Cinematográficos

European Film Academy

Le Festival de Cannes

FERA – Fédération Européenne des Réalisateurs de l'Audiovisuel

Groupe 25 Images

SAA – Société des Auteurs Audiovisuels

SACD – Société des Auteurs et Compositeurs Dramatiques

SCAM – Société Civile des Auteurs Multimédia

SFCC – Syndicat Français de la Critique de Cinéma

USPA – Union Syndicale des Producteurs Audiovisuels

W&DW – Writers and Directors Worldwide
BLOC – Bureau de Liaison des Organisations du Cinéma:
ACID – Association du Cinéma Indépendant pour sa Diffusion

APC – Association des Producteurs de Cinéma

DIRE – Distributeurs Indépendants Réunis Européens

GNCR – Groupement National des Cinémas de Recherche

La Guilde Française des Scénaristes

SDI – Syndicat des Distributeurs Indépendants

SFA-CGT – Syndicat Français des Artistes Interprètes

SFAAL – Syndicat Français des Agents Artistiques et Littéraires de l'Audiovisuel

et du Spectacle Vivant Dramatique

SNAC – Syndicat National des Auteurs et des Compositeurs

SPFA – Syndicat des Producteurs de Films d'Animation

SPIAC CGT – Syndicat des Professionnels des Industries de l'Audiovisuel et du Cinéma

SPI – Syndicat des Producteurs Indépendants

SRF – Société des Réalisateurs de Films

UNEVI – Union de l'Édition Vidéographique Indépendante