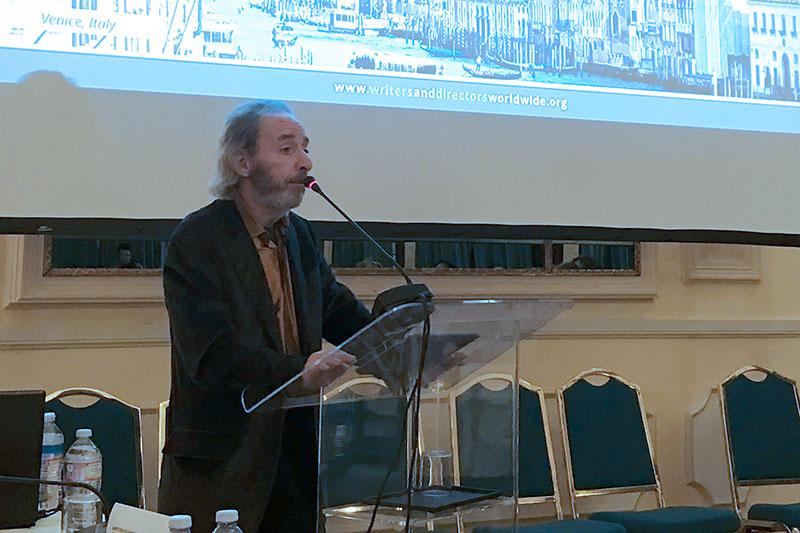 Writers & Directors Worldwide Congress Approves "Fairness Rocks" Resolution
Writers & Directors Worldwide has officially announced its support for the creators of the 1984 film
This is Spinal Tap
and their "
Fairness Rocks
" campaign for fair remuneration. This resolution was passed by a vote at the organisation's annual congress in Venice following
a keynote speech by Harry Shearer
; renowned actor, director, screenwriter, and co-creator of this cult-classic film. This campaign highlights many themes that are unfortunately all too familiar to audiovisual creators across the globe. It can be distilled to a simple concept: the creators at the very heart of a project must receive a fair share in the success of their work. The provision of a legislative framework that prevents this is the only way to ensure that audiovisual creators are treated equitably. In doing so, it stimulates the creation of new work and drives the economic contribution of the entire audiovisual sector. The full text of this resolution follows.
resolution
---
Writers and Directors Worldwide
salute the bold stand by the creators of the beloved film comedy This is Spinal Tap. In bringing a formal legal challenge the creators of the music & the film are simply seeking the payment they were promised by contract. Too often we, the talent, do not share in the success of our work. We welcome all challenges to opaque accounting, which symbolizes longstanding abusive corporate practices against the livelihoods of creative talent. We hope that the "Fairness Rocks " banner, that has come to be associated with this legal action, can help our own efforts to unite the world's different creative disciplines.  Authors of film, music, and the written word together with the performers, who give life to the work, are the bedrock of global culture and deserve respect, reward and fairness.