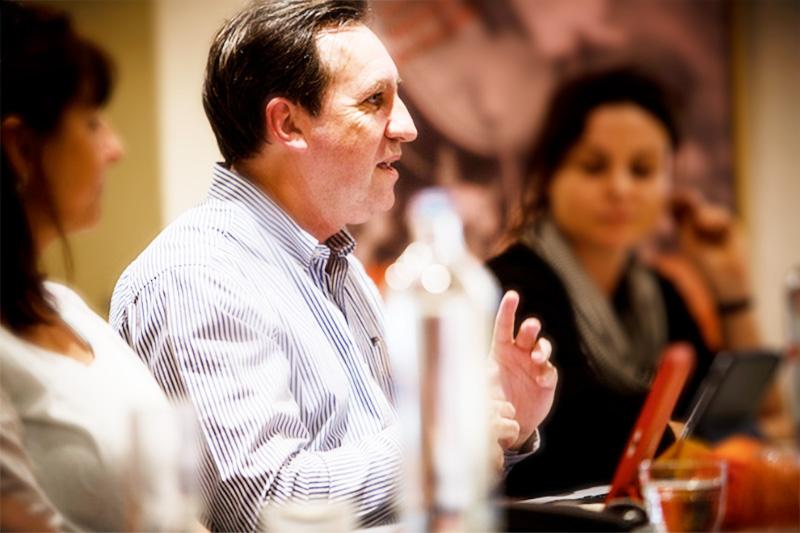 Pay Inequality at Root of Australian Audiovisual Industry "Brain Drain"
One year ago, Writers & Directors Worldwide
pledged its support
for our audiovisual creator colleagues in Australia in their fight for equitable remuneration. The issue had worsened in the months before as Screenrights, an organisation charged with the administration of a range of statutory licences, had
introduced a new policy
that undermined local and foreign screen directors entitlements to royalty payments. The effect of these kinds of inequalities is to force screenwriters and directors to either work abroad instead of at home, or in many cases, to simply leave the profession entirely. To explain the real effects that this is having on local film making, Kingston Anderson, CEO of the
Australian Directors Guild
and the
Australian Screen Directors Authorship Collection Society
, has written an article that we reproduce below with his kind permission.
ARTICLE
---
Just as films like
Lion
and TV series such as
Rake, The Kettering Incident, Top of the Lake
and
Cleverman
are commanding the attention of the world, the Australian screen industry is in danger of losing its greatest set of assets – our directors. Australian film and television directors are fleeing to Hollywood in ever-greater numbers; some of them vowing never to return. While their talent is applauded around the world, here at home our directors are battling for the respect and remuneration they deserve. Late last year it was revealed that the television production company behind the remake of the iconic Australian story
Picnic at Hanging Rock
had decided to use a Canadian director for the series. When challenged by the Australian Directors Guild (ADG) about why this occurred, the producers said they could not find a suitable Australian candidate. This slap in the face to our highly experienced and internationally produced local directors was the final straw for many ADG members as it highlighted the disdain and disrespect they believe local production companies have for Australian television drama directors. Australian directors' fees have stagnated over the past 10 years. Our directors are leaving the industry or leaving the country – they simply can't afford to work on local shows. The ADG is aware of television series where the cinematographer has been paid more than the director! Recently, the eminent producer John Edwards lamented the demise of long-form TV drama due to increasing costs, except in one area – directing. The fact that he specifically mentioned that directors are the only ones who had not seen increasing fees speaks for itself. For years Australian directors have been battling to get a small share of royalties, or residuals, as they do in the US. While actors, writers and composers get a cut when broadcasters repeat a show, directors do not. A 2006 change to the Copyright Act was supposed to provide a director with a small royalty that would recognise their copyright in a film. However, the agreement is rarely honoured, the rights are traded away and directors are left with nothing, even when their production becomes an international, and frequently repeated, hit. This inequity goes to the heart of the Respect, Rights and Remuneration campaign that Australian directors have launched. While our directors who work around the world are both respected and rewarded, many are disappointed at the attitude of Australian producers and production companies to their work. The lack of respect shown to Australian directors when choosing a director for
Picnic at Hanging Rock
highlights a disturbing attitude amongst some producers. Television directors are not 'just crew' – their creative vision and execution is critical to the success or otherwise of the show. The advance of quality television around the world driven by the likes of HBO and Netflix has seen the movement of feature film directors to the small screen. This has occurred most notably in the United States but recent examples such as Rowan Woods and Tony Krawitz directing of
The Kettering Incident
, Rachel Ward for
Devil's Playground
for Foxtel and Robert Connolly's work on
Barracuda
for the ABC reflect a changing environment here in Australia where a director's vision is an imperative in creating high-end television to attract that elusive audience. The importance of the TV director is recognised around the world – and that's why so many of our hugely talented directors have left these shores. They are directing in the UK or the US where they are highly regarded and paid well – and where they receive royalties if their shows are successful. The ADG is not calling for rates of pay that match our US and UK cousins, but do we expect rates of pay that reflect the large increase in television production budgets. Per episode budgets keep going up but the director's fee stays the same. We also see overseas productions shooting here using Australian directors alongside overseas directors, their rates of pay for doing the same job wildly different. A recent television series shot in Melbourne saw the overseas director paid more than three times that of the Australian directors. If the show is successful, the overseas director will be further rewarded with residuals but the Australians will not. So what to do about this inequity? For the past two years the ADG has been negotiating a historic agreement for directors with the Screen Producers Australia (SPA). Unless agreement is reached, we will continue to lose the best and brightest from our industry. And in a world where competition for eyeballs is truly global, this creative brain drain will put the Australian television production industry at a distinct disadvantage. We will have lost one of our greatest calling cards. A producer asked me recently why he couldn't get one of our directors back from the US to direct his new show. I asked "Are you going to pay him the same as you always have?" His answer was "Yes". "Then why would he come back?" I replied. By
Kingston Anderson
CEO of the
Australian Directors Guild
and the
Australian Screen Directors Authorship Collection Society