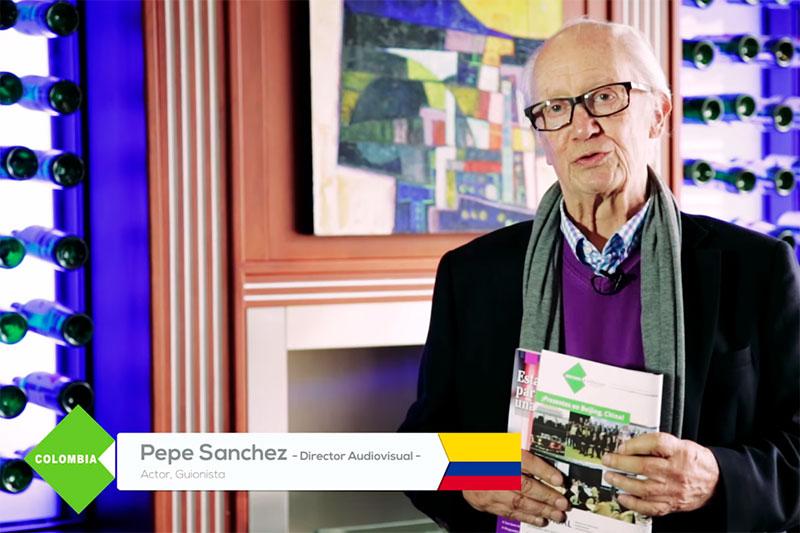 "Pepe Sanchez Act" Passes Second Debate in Colombian House of Representatives
Colombian screenwriters and directors received some excellent news today as the new "Pepe Sanchez Act" successfully passed its second debate in the House of Representatives. This act will for the first time properly recognise the rights of these creators and allow them to receive an equitable share in the success of their work.
The news was announced by house representative and long-time supporter of this important legislation, Dr. Clara Rojas. She explained that the bill will now move on to the Senate, where it will have to pass two more debates before receiving a final approval.
The "Pepe Sanchez Act" is named after the award-winning Colombian writer and director, and today's announcement is the result of many years work by local authors' societies including DASC and REDES. The proposed legislation is based upon that already successfully operating in France, Spain, Chile and India. It aims to modify the Colombian author's rights law of 1982 by adding a right to remuneration for screenwriters and directors from the public broadcast of their works.
"This is an amazing achievement for Colombian authors. Our colleagues are successfully convincing their government of the economic and cultural value that their work brings to the country and are changing the law to ensure it is protected. They're setting a real example for the rest of the world to follow."

– Yves Nilly, president of Writers & Directors Worldwide.
The Audiovisual Campaign
For more information on why the equitable remuneration of writers and directors is so important and so desperately needed please visit www.theaudiovisualcampaign.org.
(Header image of Pepe Sanchez, courtesy of DAC)