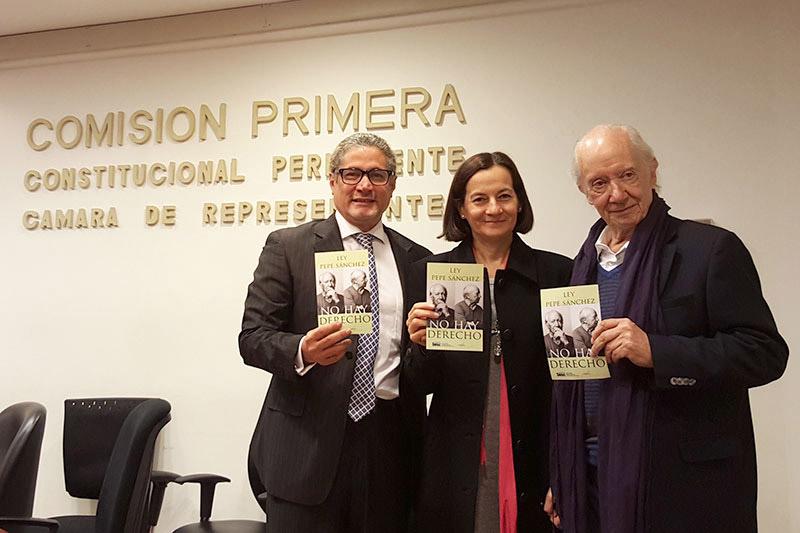 Colombian House of Representatives Unanimously Passes the First Reading of the "Pepe Sanchez Act" in Favour of Audiovisual Creator's Rights
This Vital Legislation Now Advances to The Plenary Chamber
The "Pepe Sanchez act" that for the first time will recognise the rights of screenwriters and directors in Colombia has unanimously passed the first debate in the national House of Representatives. This historic achievement marks the first step towards a vital change in the law that will allow local audiovisual creators to finally receive an equitable share in the success of their work. The act is named after the award winning Colombian writer and director, and was presented to the government by representative Dr. Clara Rojas following many years of preparatory work by local authors' societies.
One of these societies, Directores Audiovisuales Sociedad Colombiana (DASC) had applied to the government for permission to collect royalties on behalf of its members in May 2015. At that time however, Colombia had no legislation in place to support this and so the application was rejected by the Colombian Author's Rights Organisation. A campaign began with DASC being later joined by REDES (the Colombian screenwriters' society) to change this law via the "Pepe Sanchez act".
Based upon successful legislation already in place in France, Spain, Chile and India, the act aims to modify the Colombian author's rights law of 1982 by adding a right to remuneration for screenwriters and directors from the public broadcast of their works.
This unanimous vote in favour of the act comes at a great time for Colombian TV and cinema which has experienced something of a renaissance in recent years. In 2014, Simón Mesa Soto's "Leidi" won the Short Film Palme d'Or at Cannes, and the following year, César Augusto Acevedo's "La tierra y la sombra" won both the Caméra d'Or and the France 4 Visionary awards. In 2016 Ciro Guerra's "Embrace of the Serpent" also received the country's first feature length Oscar nomination for best foreign language film.
Following the unanimous first vote, the Pepe Sanchez act will now proceed to its second debate in the government's Plenary Chamber. While there is still much work to be done, DASC and REDES are optimistic that Colombian lawmakers will understand the urgent need for this legislation and support the initiative to bring equitable rights to local audiovisual creators.
(Pictured above from left to right are director, actor and DASC board member, Yuldor Gutiérrez; Dr. Clara Rojas; and director, screenwriter and actor, Pepe Sánchez. Photo credit: C. Rojas)