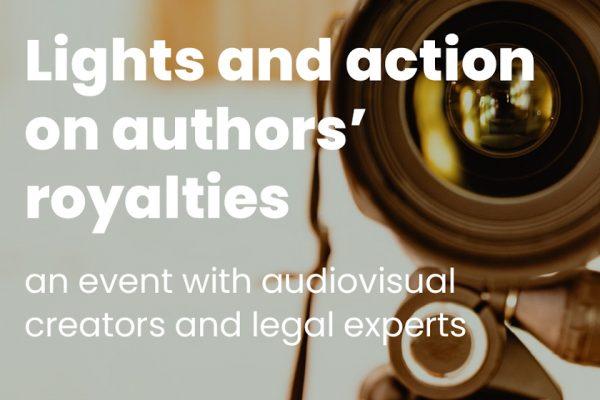 Save the Date: Lights and action on authors' royalties, October 6th, 2021
Being able to derive a livelihood from the success of one's work, as a creator, is frequently the only way to finance a career and allow creative economies in audiovisual to flourish. On October 6th, 2021, leading audiovisual creators and legal experts will come together for 'Lights and action on authors' royalties'. The online event will focus on the vital importance around the world for the statutory remuneration right, collectively managed, for the audiovisual industry. The virtual event is co-organised by the International Confederation of Societies of Authors and Composers (CISAC), the Society of Audiovisual Authors (SAA) and Writers & Directors Worldwide (W&DW).
'Lights and action' will educate and respond to questions exploring and justifying the benefits of the statutory remuneration right. For audiovisual creators, what are their current working conditions? What are negotiations like in production agreements? What benefits do royalties provide?
Through interviews, Q&As and established case studies, European Union MEPs, policymakers, organisations and authors will have the opportunity to learn from screenwriters and directors and join a global movement to improve their careers and advocate for better working conditions.
Register here for the free online event: