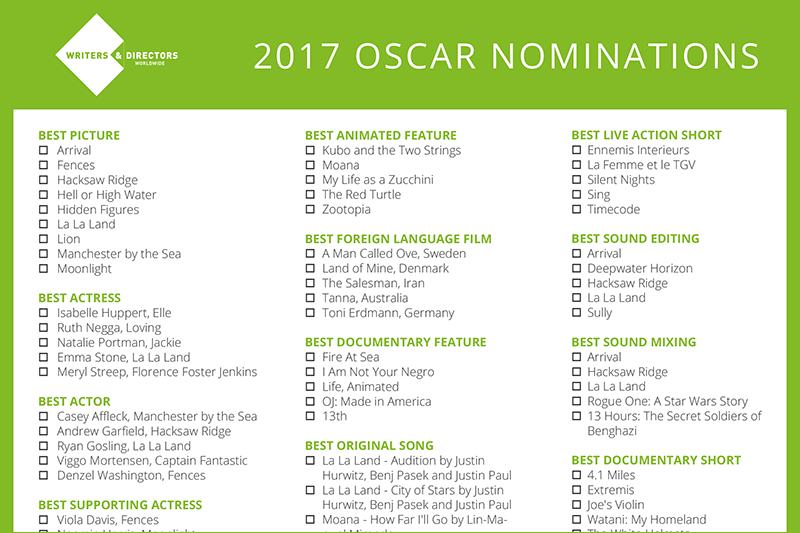 2017 Oscar Nominations - Download Our Prediction Sheet
Nominations for the 2017 Academy Awards were released yesterday to honour the best films of last year. The ceremony takes place in Hollywood, California on 26 February and we congratulate all the authors, screenwriters and filmmakers that have made it through to the final selection in these 24 categories.
Also worth celebrating is the great increase in diversity versus previous years, driven in no small part by the initiatives the Academy introduced to broaden the voting pool in January 2016.
It is for example, the first time that three non-white writers have been nominated for best screenplay in the same year and the first time a black artist has been nominated for the celebrated Oscar trifecta of Best Director, Best Picture and Best Screenplay via Moonlight writer and director, Barry Jenkins.
Well done to all nominees.
If like us, you like to try and guess the winners in each category, Writers & Directors Worldwide has produced a one-page "voting sheet" for you to track and score your predictions.
Each year, we do this as quiz with the prize going to charity and it's great fun. The sheet is available as a PDF by clicking below.