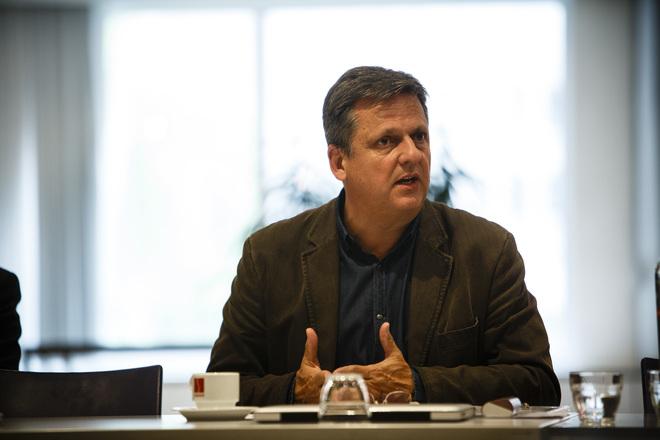 Yves Nilly Appointed President of New-Author Scholarship Association, Beaumarchais-SACD
Additional Role Will Bring Invaluable Experience to Writers & Directors Worldwide International Campaigning, Says Nilly.
Writers & Directors Worldwide President, Yves Nilly, has been appointed head of the French arts association, Beaumarchais-SACD which provides financial support for new authors. Mr Nilly assumes this role in addition to his position with Writers & Directors Worldwide and will apply the experience gained from each organisation to further the cause of authors' rights internationally.
He succeeds the celebrated Belgian author, Jacques De Decker, who has held the presidency since 2002 and remains vice-president.
QUOTE
---
"I'm delighted to take on this new role in the service of authors. While my international background will bring a useful perspective to Beaumarchais-SACD, the experience of working directly with emerging authors to help them achieve their potential will also prove invaluable in our campaigning work with Writers & Directors Worldwide."
Yves Nilly – Author and President of Writers & Directors Worldwide
---
Beaumarchais-SACD was founded in 1987 by Jean Matthyssens, then director of the Société des Auteurs et Compositeurs Dramatiques (SACD). The organisation grants scholarships for new authors in the disciplines of theatre, dance, circus, street arts, opera and musical theatre, directing, and the development of fictional works in cinema, television, animation, radio and virtual reality. Supported projects also benefit from personalised assistance in production, editing and translation.
Each year, Beaumarchais-SACD awards around 100 writing scholarships from the 2000 nominations it receives and expects at least half of these to go on to the production stage. Additionally, it awards a dozen prizes in festivals across all disciplines, supports the same number of theatre plays or productions, and awards around 30 residential grants.
For more information on the organisation visit http://beaumarchais.asso.fr .
(Header image © Nicolas Scordia)