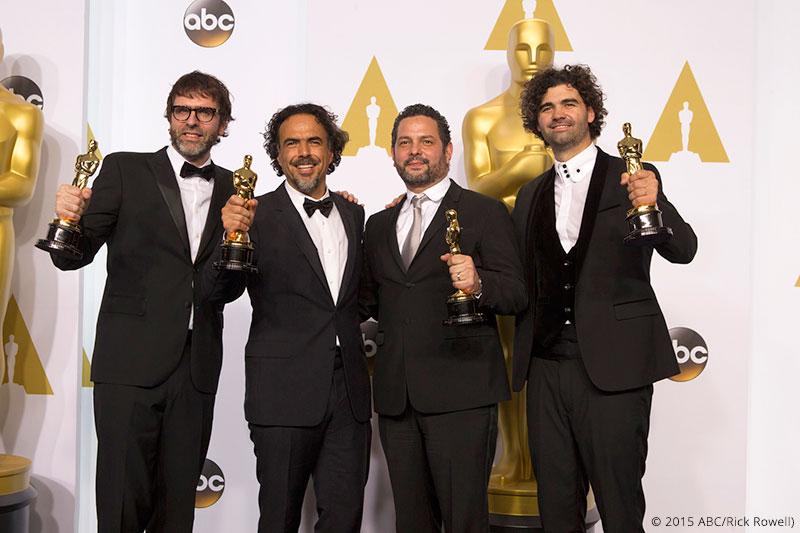 2015 Oscars Celebrates Global Creators
At the 87th Academy Awards ceremony this weekend, creators from some of the fastest growing regions for audiovisual royalty collections took home the highest accolades.
At the end of the evening, Mexican director and screenwriter Alejandro Iñárritu emerged as the winner of the two most prestigious categories, Best Picture and Best Director, for the film "Birdman or (The Unexpected Virtue of Ignorance)". Having written and directed his first pilot for Mexican television in 1995, Iñárritu went on to win awards at the BAFTAs, the Cannes Film Festival and the Golden Globes, and has been nominated by the Academy four times in the past.
The film also received the award for Best Original Screenplay and again, this went to an international team. Working with Iñárritu on the screenplay were the Argentinian writers Nicolás Giacobone and Armando Bo, as well as Alexander Dinelaris, Jr. from the USA.
In the CISAC 2015 Global Collections Report, Latin America was singled out as the fastest growing region in terms of royalty collections. Members' earnings here leapt by 17 percent versus the previous year while audiovisual collections globally grew by nearly eight percent.
---
---
We were also happy to see Emmanuel Lubezki, a long-time collaborator of  former CISAC Vice-President Alfonso Cuarón, take the award for cinematography. The two men first worked together on Cuarón's first full length feature "Sólo Con Tu Pareja" in 1991, and highlights since then have included the Academy Award nominated "A Little Princess" (1995), The BAFTA Award winning "Children of Men" (2006), and last year's Oscar winning "Gravity" (2013).
---
Also adding their congratulations were our partner, the Latin American Audiovisual Directors Alliance (ADAL). You can read their comments on the
ADAL Website
.