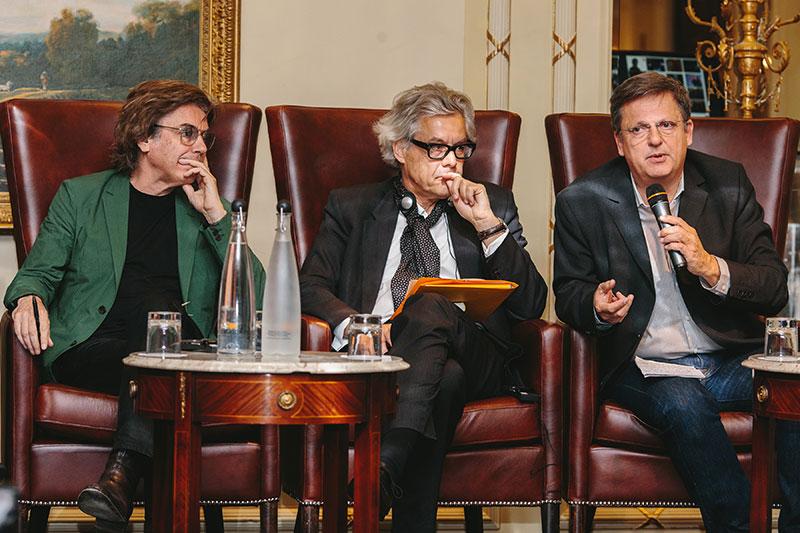 Yves Nilly Joins Creators' Panel at CISAC General Assembly
At the recent CISAC General Assembly in London, the Chair of Writers & Directors Worldwide joined the confederation's leadership team on stage to present an update on the council's work over the past year.
Yves Nilly led the 200 attendees through the rationale for the councils' recent name change and rebrand and explained the communication objectives laid out for the coming year. He spoke about the success that the council had seen in reaching out to other authors' societies around the world, particularly in Latin America and Africa, and also highlighted the challenges still facing creators in this growing repertoire.
A large part of the day's agenda was given over to a panel led by CISAC's president Jean Michel Jarre and titled "World Creative Revolution". The panel was comprised of a group of internationally renowned creators that also included ASACP president and Grammy award winning songwriter Paul Williams, Italian composer and chair of CIAM, Lorenzo Ferrero; Chilean composer Alejandro Guarello; and Werner Stauffacher from the International Council of Creators of Graphic, Plastic and Photographic Arts.
Yves Nilly spoke first and highlighted the importance of solidarity in the fight for creators' rights. He stressed how vital it is that the public and industry understand the benefits that fair remuneration models bring to culture, diversity and the broader economy. This he believes, is a much better measure of the success of our work than pure collection figures.
In closing, Nilly reaffirmed the importance of supporting and representing young creators as a means to reinvest in the next generation of writers and directors that will take the industry forward in the future.