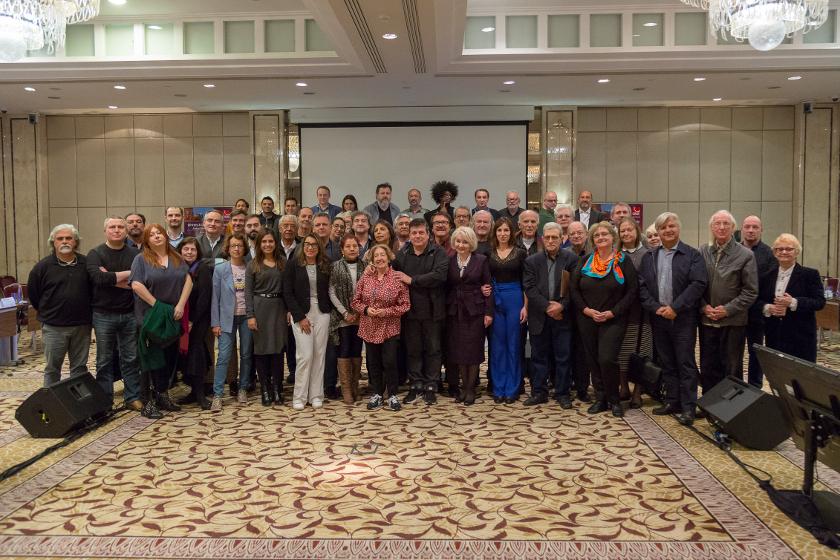 W&DW elects new President, Vice President and Executive Committee at Moscow annual congress
Writers & Directors Worldwide (W&DW) held elections for a new President, Vice President and the Executive Committee on March 27th, 2019. The elections were held during the W&DW annual congress in Moscow, hosted by the Russian Union of Right-holders (RUR). The CISAC creators council for literary, dramatic and audiovisual authors was in the Russian Federation in order to support local creators in their efforts to improve legislation, advocate for a remuneration right for screenwriters and directors as well as better understand the authors' rights landscape in the territory. 
At the congress, W&DW elected Yves Nilly of SACD (France) as President. Nilly was previously the council's President from 2011 to 2017. He succeeds Horacio Maldonado of DAC, who oversaw major additions of partnerships and alliances to W&DW as well as significant legislative victories in Colombia, Brazil, Chile and the European Parliament during his term. Maldonado will still be active in the governance as a member of the Executive Committee.
Italian screenwriter Andrea Purgatori will succeed Nilly as W&DW Vice President. Purgatori is Chairman of SIAE's Supervisory Board as well as the spokesperson of 100 Autori. 
The W&DW Executive Committee was also elected at the congress. The committee is now comprised of: Klemen Dvornik of AIPA (Slovenia), Miguel Angel Diani of ARGENTORES (Argentina), Horacio Maldonado of DAC (Argentina), Curro Royo of DAMA (Spain), Danilo Serbedzija of DHFR (Croatia), Gilles Cayatte of SCAM (France), Andrea Purgatori of SIAE (Italy), Jesus Calzada of SOGEM (Mexico) and Malgorzata Semil of ZAiKS (Poland).
ONDA (Algeria) will be a Permanent Observer to the Executive Committee with its representative still to be named. The W&DW alliances will be represented by Mario Mitrotti for ADAL and Laza for APASER.