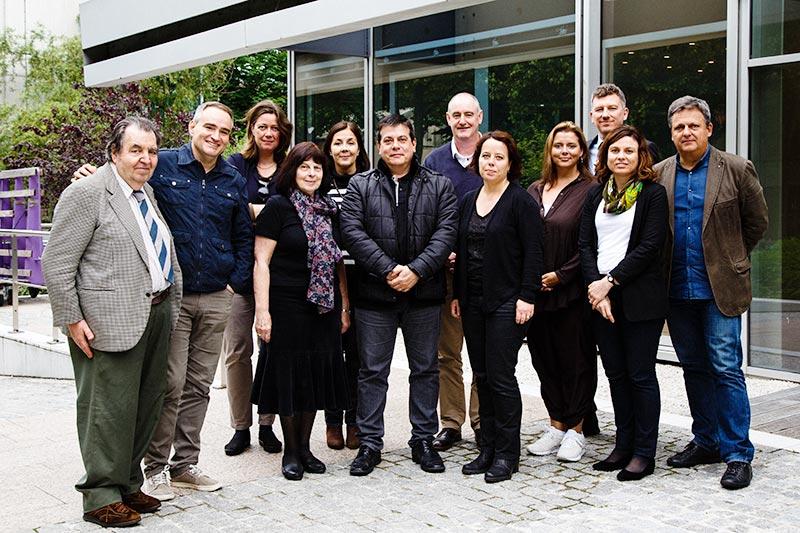 Global Creators Pledge Support for Australian Audiovisual Authors in Fight for Fair Remuneration
A fair go. Fair dinkum. A fair shake of the sauce bottle. It's no coincidence that Australia has so many colloquialisms for equity as this concept is extremely close to every Australian's heart. That's also why recent revelations about Australian screenwriters and directors being paid almost none of their royalty entitlements over the last twenty-five years has attracted so much local media attention and sparked outrage among fair-minded people.
In March this year, Australian screenwriters launched legal action against the government-mandated collecting agency (an organisation called "Screenrights") in an effort to claw back some of the millions of dollars in Australian royalties they believe is owed to both local and international authors. This litigation is ongoing and Writers & Directors Worldwide wholeheartedly supports its colleagues at the Australian Writers' Guild and the Australian Writers' Authorship Collecting Society in this fight.
Ironically, the word "fair" is also central to another emerging battle surrounding the fight to protect the fundamental essence of copyright itself against the doctrine of "fair use". Another Australian government agency, The Productivity Commission, has recommended the adoption of U.S. style "fair use" provisions in the Australian Copyright Act. This would have the effect of further winding-back the already diminished rights of local screenwriters and directors by damaging their entitlements to retention of copyright and to equitable remuneration for the use of their work.
This is a vital campaign because the adoption of "fair use" doctrine would set a very ugly precedent for authors' rights everywhere. The worst impact would be in Asia where the importance of authors' copyright is only just being realised.
Both of these separate issues are perfect examples of why the recently launched Audiovisual Campaign is so important in protecting the cultural and economic contribution of authors.
Writers & Directors Worldwide calls upon "Screenrights" to join negotiations with Australian screenwriters and directors to resolve this dispute. We also encourage the Australian government to reject the introduction of "fair use" provisions in the Australian Copyright Act.Signed on behalf of the Writers & Directors Worldwide executive committee.
Yves Nilly
President of Writers & Directors Worldwide
---
Notes:
The Writers & Directors Worldwide executive committee is made up of screenwriters, playwrights, poets and directors from all over the world and comprises:
Yves Nilly, president, screenwriter (France)

Horacio Maldonado, vice president, film director (Argentina)

Jacek Bromski, screenwriter and director (Poland)

Miguel Angel Diani, screenwriter (Argentina)

Ivan García-Pelayo, author (Spain)

José Jorge Letria, poet and writer (Portugal)

Biagio Proietti, film director (Italy)

Tim Pye, screenwriter (Australia)

Małgorzrata Semil, writer and lecturer on theatre (Poland)

Delyth Thomas, television director (United Kingdom)
Further information is available at the following websites:
Photograph taken at Paris Open ExCo Meetings in June 2016. (l-r) Biagio Proietti, Ivan García-Pelayo, Hanneke Verschuur, Małgorzrata Semil, Silvina Munich, Horacio Maldonado, Tim Pye, Geraldine Loulergue, Jacqueline Elaine, Marco Foley, Debra Jackson, Yves Nilly. Image © 2016, Elion Paz.