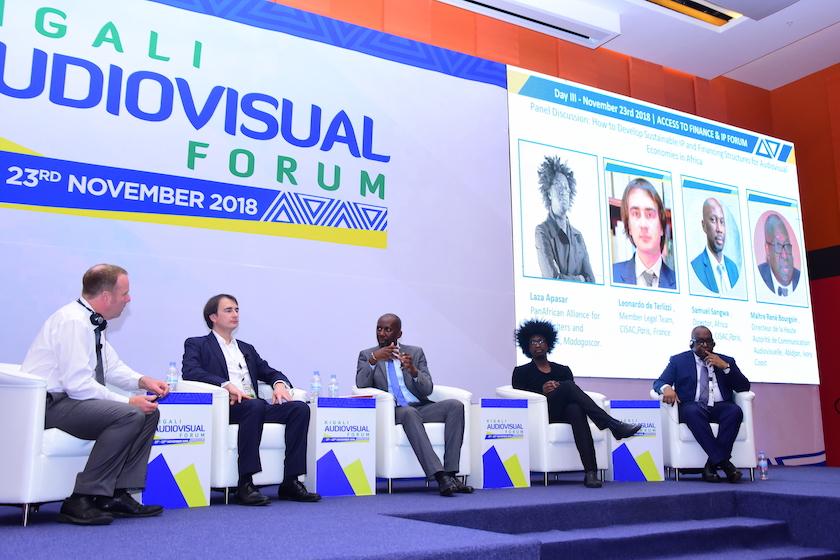 Improvements to audiovisual licensing across Africa brings APASER to Rwanda
Algeria, Burkina Faso and the Ivory Coast are the primary contributors to audiovisual collections in Africa according to CISAC's 2018 Global Collections Report. The low figures come predominately from a lack of effective licensing.
To address this gap, the Rwanda Development Board organised the international conference, the Kigali Audiovisual Forum on November 21st-23rd in partnership with CISAC. Its goal was to encourage the development of audioviusal industries and structures in Africa.
APASER President Laza joined CISAC team members at the forum, taking part in a panel on "How to develop sustainable intellectual property and financing structures for audiovisual economies in Africa". It gave insight into the problems of licensing repertoire for television and radio in Africa. To combat this and improve the situation for audiovisual creators, The Audiovisual Campaign from Writers & Directors Worldwide and CISAC's AV Remuneration Study, which examines legislation around the world to support reforms to bring fair remuneration to audiovisual authors, were discussed in detail. The study has become a key tool in identifying areas of the world that can enact legislation to increase collections and distributions for audiovisual authors.
Regarding the importance of the forum, APASER President Laza said: "One of our priorities is a census at the continental level to make room for and help young creators exist".